This is one of my all time favorite videos that I've found on YouTube.  These pugs are dressed so cute and they are so content at snow sledding that it's hard not to watch it over and over.  Please enjoy and share with your friends!
Pugs Snow Sledding
Read More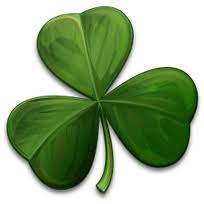 I can't wait.  March is Wear'n O The Green month for all the pugs who belong to the Mesa Pug Meetup Group and guess what????  There is going to be a real live Leprechaun at the meetup and I get to have my picture taken with him.  Goodnight Irene!  It's going to be great!  Watch for photos here in a few weeks!  Yippee, St. Pug's Day is Coming!  Love Poco
Read More
My pug friend Tallulah lives in NY and she is very photogenic. It's a good thing her papa is a photographer. Go to the Pug Face of the Month tab to see my beautiful friend!
Read More