Can Pugs Really Swim?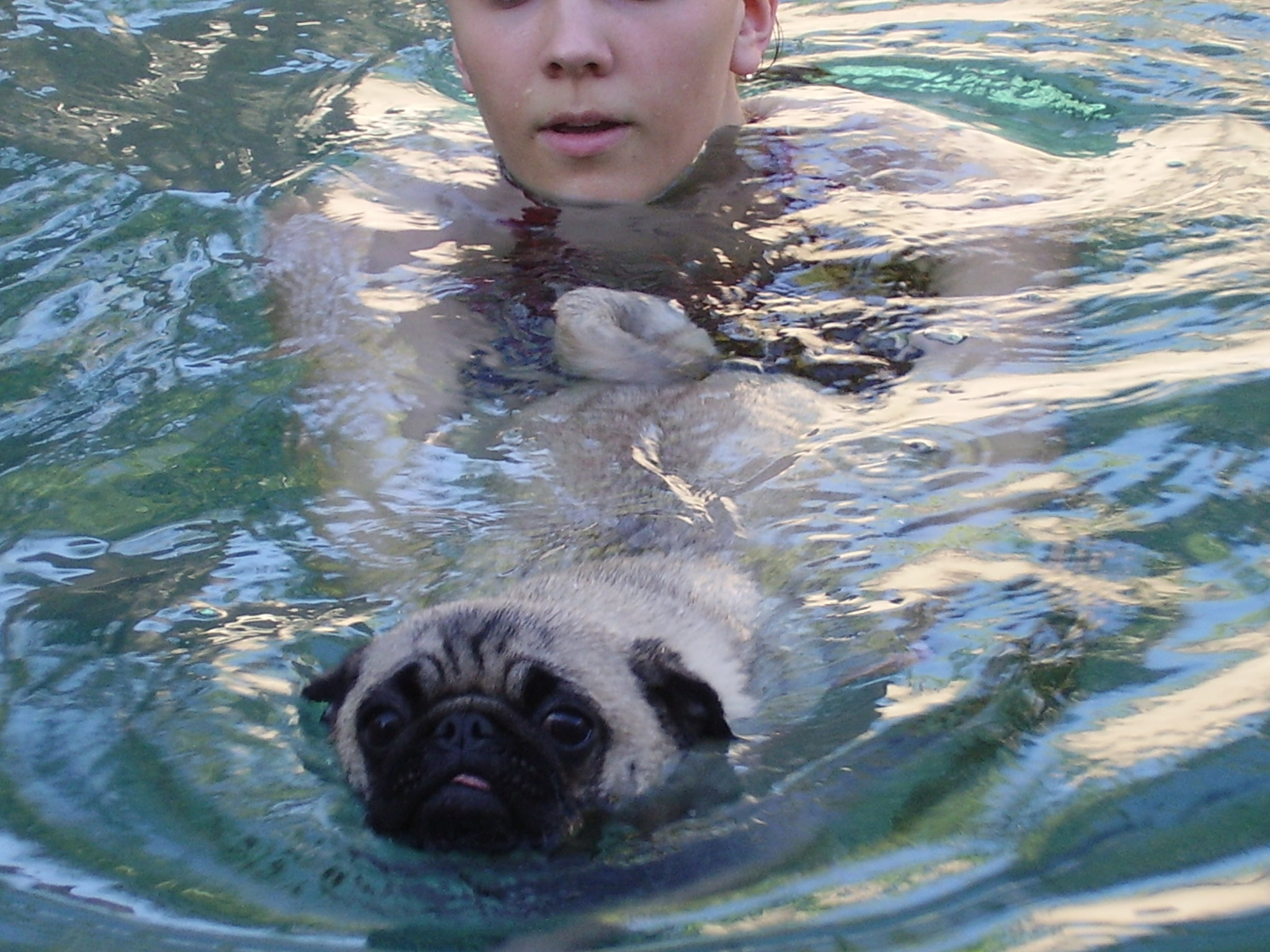 Ask Again — Can Pugs Really Swim??
This should put to rest the gossip I hear day after day.  PUGS CAN SWIM!   The real question is "Do Pugs like to swim?" Apparently so.  At least some do.
Take for example.  My sister Poppie is an avid swimmer and loves the pool.  My other sister Phoebe and I, on the other hand, "love to hate" the pool.
This was Poppie's very first swim and since that day she just jumps right in, does a quick Puggie lap and then swims back to the step to shake off her wet pug fur.  What a ham!
YES — pugs really swim!
LOVE — POCO