How To Detect Skin Cancer in Dogs
I have a Pug Meetup once each month and it just so happened to be today. At the meetup, the members started discussing the skin cancers that their pugs have had.  I was a bit surprised by this.  Of course I know that dogs get cancer but my mind never really wandered to the type they were discussing.  Skin cancer?
Research time.  Here's what they say over at CanineCancer.com:

As in almost any form of cancer in dogs, but especially with certain types of skin cancer, it is critical to identify and treat this disease in its early stages. Examine your dog monthly by separating the hair with your fingers and closely look at the skin. Check for:

       

tumors, areas of color change, or scaly, crusty lesions.




       

new growths or a change in color or size of an existing growth calls




       

tumors that bleed easily or areas that do not to heal




       

an area the dog is continually licking or scratching




       

swelling in the breast tissue or discharge from a nipple




       

suspicious lumps or areas of discoloration under the tail




       

masses or tissue that seems different from surrounding areas in the mouth




                  If you detect any of the above, contact your veterinarian immediately.
What an incredibly informative website.  I also learned that little is known about how dogs actually get skin cancer but that exposure to sun can increase the likelihood of a variety of cancers.  Of course, genetics can play a part as well as the breed of dog.
Here is what it might look like: (image credit: http://caninecancer.com)
While I don't want to scare anyone this is important information, we as pug owners, need to have.  A big SHOUT OUT to my peeps at the Meetup this morning!  Let's send good thoughts to them and their pugs that have been through this!
Read More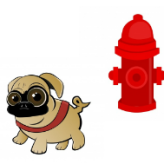 I just received an email from a new pug mom who is about to give up on her boy puppy because he forgets he is potty trained (he is 7 months old).
Here are some excerpts:
"…I have had him since 2 months and started potty training immediately.  He did very well!"
"….he just starts circling and goes.  Of course, I take him out if he starts circling but if I do not catch it, he just goes.  He does not even try to hold it in.  This little guy will be the death of me!!!  Just tell me that this gets better!"
"…while playing with him he all of a sudden he starts biting"
"…He could care less what you expect from him"
"…. He has a lot of attention.  He bites the rug to make holes in it and chews furniture if you are not paying attention to him while cooking or doing laundry.  He is exhausting!!!
"…(He has a crate which he hates he bites and chews that also)."
I felt really bad for this woman and her struggles with getting her pug potty trained.  However, this little Pug is still a puppy at 7 months old.  We all know Pugs can be stubborn and all four of mine have forgotten at some point that they are potty trained.  I wrote her back and tried to encourage her and gave her as many pointers as I could come up with.  I've asked her to send me a picture of the little fella and to keep me posted.
I'll let you all know how it goes!  Have a Happy Day!
Image credit: shock77 / 123RF Stock Photo
Image credit: ynmcreations / 123RF Stock Photo
Read More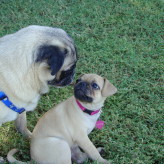 A Deadly Virus Has Been Detected In Dogs
It's called circo-virus.  It was mostly found in pig populations and could kill an entire hog farm in as little as a week.  I watched the news video on this virus and how it has crossed over into our dog world.  The virus has been detected in dogs in California, Ohio and Michigan.  There is no vaccine and no cure.  Please be informed.  Watch this video link and share with animal lovers.  Let's hope and pray that there will be a vaccine for this in the very near future.
Read more about the deadly virus that has been discovered here:  Circovirus in Dogs News Piece
Read More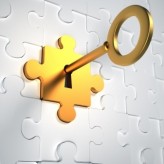 Swimmer Puppy Syndrome…Unlocking the Puzzle
…until I viewed the video on Facebook and wanted to share with others. The Swimmer Puppy Syndrome is a very strange syndrome and one of which I have never heard of. While I can't explain it as well as the video you are about to see, apparently these puppies legs point outward because they are born flat making it impossible to sit and walk. However…with lots of love and therapy real mircles can happen to those unfortunate to have swimmer uppy syndrome. Meet Nick!
To view more video about Mick please go to:  HERE
Image credit: orla / 123RF Stock Photo
Read More
Many good thoughts go out tonight for the victims of the tornados that have ripped across Oklahoma.  I am doing a small part by providing the rescue information for pugs in Oklahoma.  Even if it isn't a pug…this rescue will know what to do!
 405-706-1492
I hope everything works out okay…I am very sad tonight…
Related articles
Read More