How To Detect Skin Cancer in Dogs
I have a Pug Meetup once each month and it just so happened to be today. At the meetup, the members started discussing the skin cancers that their pugs have had.  I was a bit surprised by this.  Of course I know that dogs get cancer but my mind never really wandered to the type they were discussing.  Skin cancer?
Research time.  Here's what they say over at CanineCancer.com:

As in almost any form of cancer in dogs, but especially with certain types of skin cancer, it is critical to identify and treat this disease in its early stages. Examine your dog monthly by separating the hair with your fingers and closely look at the skin. Check for:

       

tumors, areas of color change, or scaly, crusty lesions.




       

new growths or a change in color or size of an existing growth calls




       

tumors that bleed easily or areas that do not to heal




       

an area the dog is continually licking or scratching




       

swelling in the breast tissue or discharge from a nipple




       

suspicious lumps or areas of discoloration under the tail




       

masses or tissue that seems different from surrounding areas in the mouth




                  If you detect any of the above, contact your veterinarian immediately.
What an incredibly informative website.  I also learned that little is known about how dogs actually get skin cancer but that exposure to sun can increase the likelihood of a variety of cancers.  Of course, genetics can play a part as well as the breed of dog.
Here is what it might look like: (image credit: http://caninecancer.com)
While I don't want to scare anyone this is important information, we as pug owners, need to have.  A big SHOUT OUT to my peeps at the Meetup this morning!  Let's send good thoughts to them and their pugs that have been through this!
Read More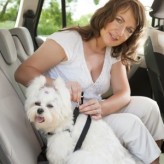 5 Vital Reasons for Securing your Pet on Car Rides
Americans have been buckling up for years, and for good reason. The proper use of lap and shoulder belts has been shown to reduce the risk of fatal injury to front seat car occupants by 45 percent, while reducing their risk of moderate to critical injury by 50 percent. Further research has shown that unbelted rear seat passengers increase the death rate of front seat passengers by up to 5 times.
With these facts in mind, we take care to make sure that all of our family members are safe and secure during car travel. Or . . . do we?
While we strap our kids and ourselves in snugly, we may be forgetting our four-legged family members. Many people believe that securing their pets in the car is unnecessary for short trips around town, and don't think twice about traveling with unsecured pets to the bank, the pet store or the dog park. However, these short and sweet trips are when most accidents occur.
With pet travel on the rise, more and more dogs and cats are at risk of suffering severe injuries during car trips. To help bring awareness to this problem, we've come up with five important reasons for securing your pet in the car.
1.  Driver Distraction
Even the most well-behaved pet travelers can get overly excited or frightened while riding in a car. Frightened or excited pets may jump into the front seat, lunge out of windows, cry or bark incessantly, or attempt to climb on the driver. Multiple pet travelers may choose an inopportune moment for a fight or a rambunctious play session. Any one of these scenarios can cause the driver to become distracted, which can dramatically increase the chances of an accident.
2. Injury During a Car Ride
Even in situations where an accident does not occur, pets who are allowed to roam free in the car can become injured in a variety of ways. If the car swerves or stops suddenly, they may tumble off seats, be thrown across the car, or be hit by unsecured objects. A curious or comfort-seeking cat may crawl into a tight space and get stuck. Dogs who stick their heads or paws out the window risk injury from passing cars, or may be tempted to try and jump out if something outside the car piques their interest.
3. Injury During a Crash
During a crash, unsecured pets can be thrown against windshields or out of windows, and those riding on their parents' laps can be seriously injured by deployed airbags.
4. Potential Injury to Other Passengers
Even at just 30 miles per hour, the impact from a car crash can turn a 60-pound dog into dangerous projectile wielding 2700 pounds of force, which could have devastating consequences for both the pet and anyone else rising in the car.
5. Loss or Injury After an Accident
While most safety concerns revolve around what happens during a car crash, few people consider the dangers posed in the aftermath of an accident. Unsecured pets that are frightened and disoriented may run out into traffic, run away entirely, or become aggressive with police or paramedics who are trying to help with a rescue.
Current pet auto safety devices are comfortable, affordable, and easy to use. There are plenty of options available. Pet travel crates and kennels are a traditional option that keep pets calm and secure. Vehicle pet barriers restrict pets to either the cargo area or back seat. And pet safety belts secure pets firmly to the seat, where they can still look out the window to their hearts' content.
There are numerous options available for securing your pet during car travel. Whichever product you choose, know that you're investing wisely in your pet's safety and well-being.
Republished.  Thank you:  About TripsWithPets.com
TripsWithPets.com is the #1 online resource for pet travel. Named best pet travel site by Consumer Reports, TripsWithPets.com's mission is to offer resources that ensure pets are welcome, happy, and safe while traveling. The website features a directory of pet friendly hotels and accommodations across the United States and Canada, as well as airline & car rental pet policies; pet friendly restaurants, beaches, and events; a user-friendly route search option; pet travel tips; pet travel supplies; and other pet travel resources.
About the Author
Kim Salerno is the President & Founder of TripsWithPets.com. She founded the pet travel site in 2003 and is an expert in the field of pet travel. Her popular web site features pet friendly hotels & accommodations across the US and Canada, along with other helpful pet travel resources. Her mission is to ensure that pets are welcome, happy, and safe in their travels.
Image credit: amaviael / 123RF Stock Photo
Read More
This is one of my all time favorite videos that I've found on YouTube.  These pugs are dressed so cute and they are so content at snow sledding that it's hard not to watch it over and over.  Please enjoy and share with your friends!
Pugs Snow Sledding
Read More
It's Laundry Day and My Pugs Love It!
It never fails.  The dirty clothes are hauled to the laundry room (in our case, a very tiny room indeed). The clothes are carefully loaded into the washing machine. White and lights, dark with dark…you know the drill.  The next load of clothes is on the floor in the white basket. Ready, set, GO!  Yep, Pugs love laundry day!
Oops. There seems to be a problem. One little pugger (Poco) insists that she must have something from within the basket (big deal, it's just a dryer sheet). Pawing at the basket isn't enough. Crying should do it. I know she's thinking I'll give in and give her that "something" laying hidden in the basket.
Meanwhile, Poco is being licked to death by Poppie and, oh my…what is this?  Phoebe has found something yummy to suck on.
Ahh, the remarkable phenomenon called "laundry" and how it's played out at our house.  Every. Single. Time.  Aaahhh, pugs.
Let's have a look.

Read More
The Pug Cam is rolling…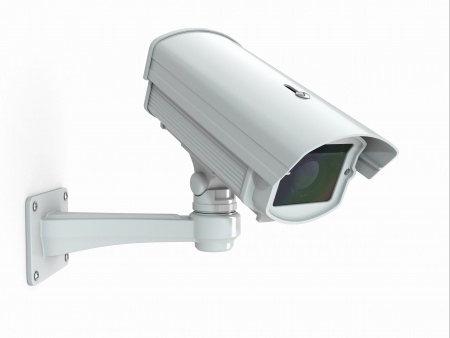 The Pug Face Pug Cam really is up and running.  There have been many attempts in the past to bring the live pug cam to you but with a shoe-string budget and failed technologies, we couldn't get the streaming to work consistently.  That's all changed!  With a simple camcorder and the right software, we are now streaming rather smoothly to UStream.tv.  You can watch and follow our Pug Face pug cam at http://www.ustream.tv/channel/pug-face or simply click on the menu bar above by selecting Pug Cams — LIVE.
MOBILE USERS — go to your app store and download the UStream app for your mobile device and it'll work just fine!  From your computer desktop, Firefox works best.
Sleep, sleep, sleep.  Some will think that's all these four pugs do.  While on pug cam, that's pretty much what you'll see except….if you stay tuned and visit often, you'll see the pugs licking, frolicking, snoring, posing and snuggling.  Pug people will enjoy the wrinkled heads and want to reach through the camera and kiss those soft wrinkles.
Please enjoy the pug cam and please be sure to share it with your friends.  We love company!
Image credit: maxxyustas / 123RF Stock Photo
Read More