Pug Photo Contest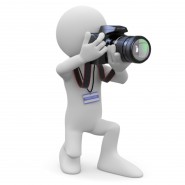 Here Come The Pugs Mugs – Your Pug Could Be the Next Winner in the Pug Photo Contest !
Have you uploaded your Pug(s) Photo to be entered into the PugFace of the Month Pug Photo Contest?   Upload it now to be considered!
This Pug Photo Contest all began back in 2010 when the PugFace Blog was just getting started.  Then, life got in the way of this great past-time and we missed several months of pug mugs.  However, the re-launch of the PugFace site has generated an entirely new interest in the Pug Photo Contest.
Coming in April, 2014 – the owner(s) of the pugface of the month will be contacted and will receive a small prize for the winning entry.  So, what are you waiting for?  Upload that beautiful pug face for the world to see.
Image credit: texelart / 123RF Stock Photo